Follow @DM_ANALYTICS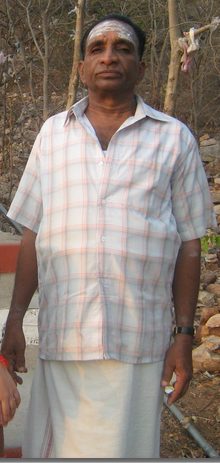 you created great & positive vibrant environment with family and wherever you go. You are such a charismatic person. Your contribution to the Society is great. Whatever you do, you are top on that. You are a synonym of sincerity & honesty. You took full responsibility on what you do and accept the outcome without hesitation. You are a great leader and go by your conviction. You never envy others. You help everybody (Selfless).
Your contribution to the society is so great everybody in our locality (from beggar to locality head) felt your absence. In every Occasion & every get-together, everybody in LSK family miss your absence. I don't have the maturity to understand you. When i begin to do so, you are not with me. You expressed your love by taking care of me. You always bless me from bottom of your heart. But i never expressed my love fully to you. It is very difficult to carry your legacy & character.
Now, I am craving for your voice (It's too late). You set high standard & character to take it. forward. You created huge vacuum.
Hope, you are with us always and guide us always.
Miss you so much.
My beloved Father (Shri. Mahalingam Krishnamurthy) attained Shiva's feet on 22-May-13 (Wednesday) 4:15 PM.
RAM RAM
Google+